Click here to bookmark this website!
Inquire about renting Smith Lake Retreat
Current Smith Lake Retreat Weather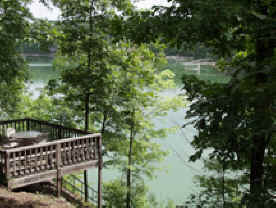 Welcome to Smith Lake Retreat in beautiful Cullman County. This spacious home, available for rent, will help you get away from city life and enjoy the easy-going pace of the Northern Alabama countryside. Whether you choose to stay in Spring, Summer, Winter or Fall, you will feel at home while only an hour away from Birmingham and Huntsville.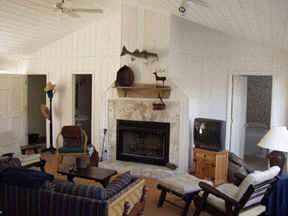 Amenities of this gorgeous home include a warmly decorated living room, four bedrooms that sleep ten people, a fully equipped kitchen, three full baths, a laundry room.
This retreat hide-away overlooking Smith Lake in beautiful Cullman County, Alabama, includes a rear porch that leads to a multi-level dock made just for sunbathing. Tie down your motor boat or pontoon after a day of swimming, water skiing or fishing for largemouth bass, spotted bass, striped bass, bream, and crappie, and enjoy the beautiful sunset over the lake.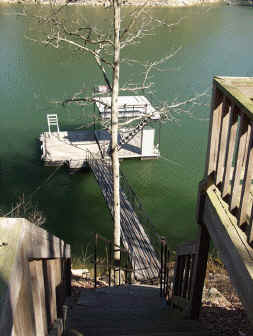 The owner has made this exceptional home available to you for weekend or week long vacations. Take all the time you need to soothe your soul and relax your spirit. Please contact David either by phone or e-mail to discuss rentals of this beautiful home.
Smith Lake Retreat
1921 County Road 330
Crane Hill, Alabama 35053
205-902-6185
E-mail: David@SmithLakeRetreat.com
You are visitor number: